University Perfomance Indicators
University rankings are a way in which academic institutions around the world are classified against each other, in terms of their impact on society. this project proposes the study and development of a new generation of metrics and indicators for academic and institutional performance and their correspondent governance structures in the context of São Paulo State Public Universities. This inititative is developed under the Public Policies Research Program of the São Paulo Research Foundation - FAPESP
Learn about our objectives
Highlights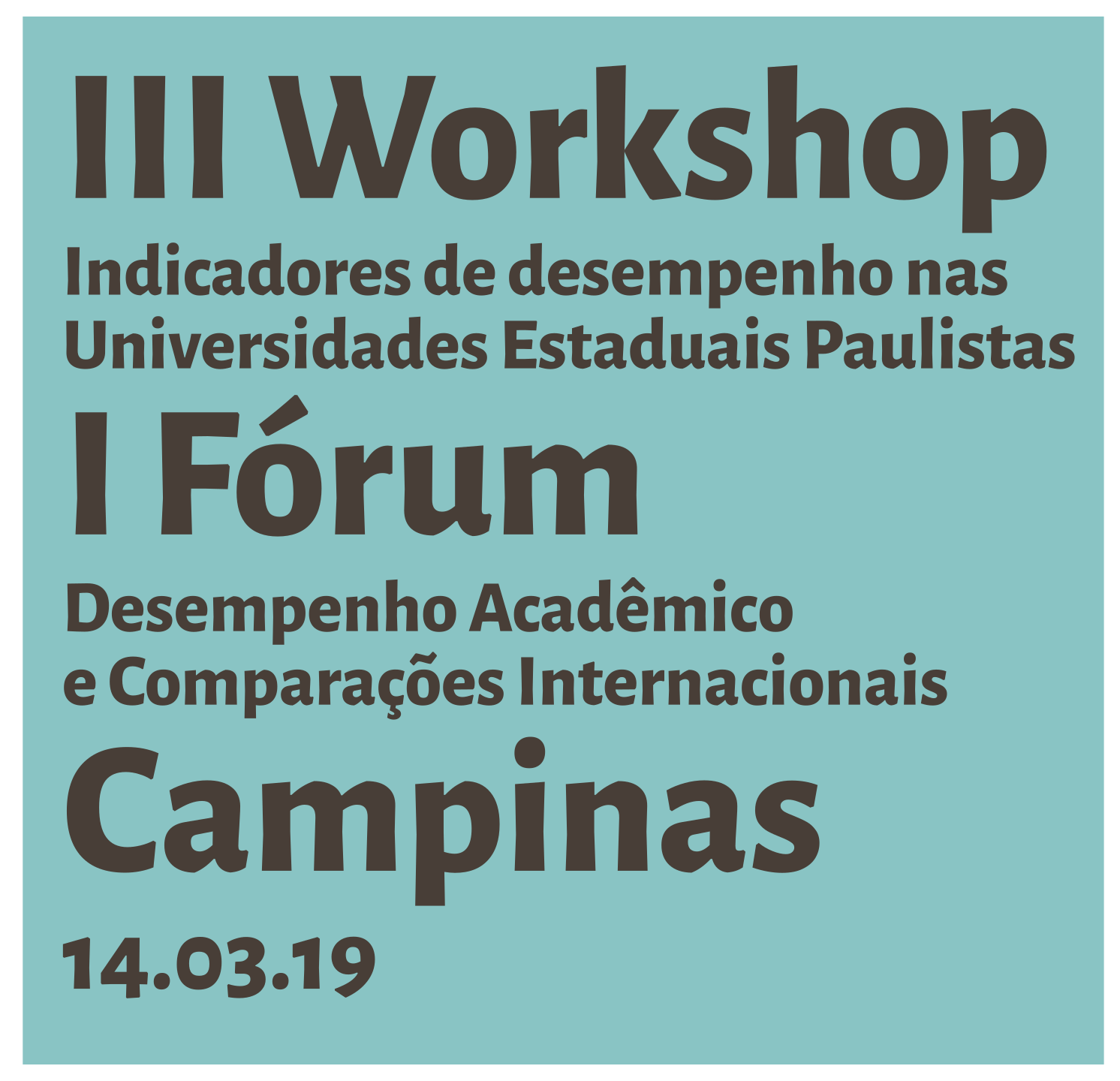 III Workshop e I Forum de desempenho acadêmico e comparações internacionais. 14.03.2019 - Campinas.
---
Download a copy of the book
Reference
One of the key components of this research project, is to keep track of the metrics, methodologies and impact of international ranking initiatives regarding to participant institutions. This monitor presents a sistematic analysis on a selected group of rankings.
Survey | Call for researchers
Researchers, academics or professional actively engaged in Performance Indicators related University Rankings are strongly invited to submit their coordinates to be invited at the project workshop to be held in 2018 and other activities related to our objectives.
Access the Survey
Subscribe
Receive notifications about events and new articles by e-mail.
---